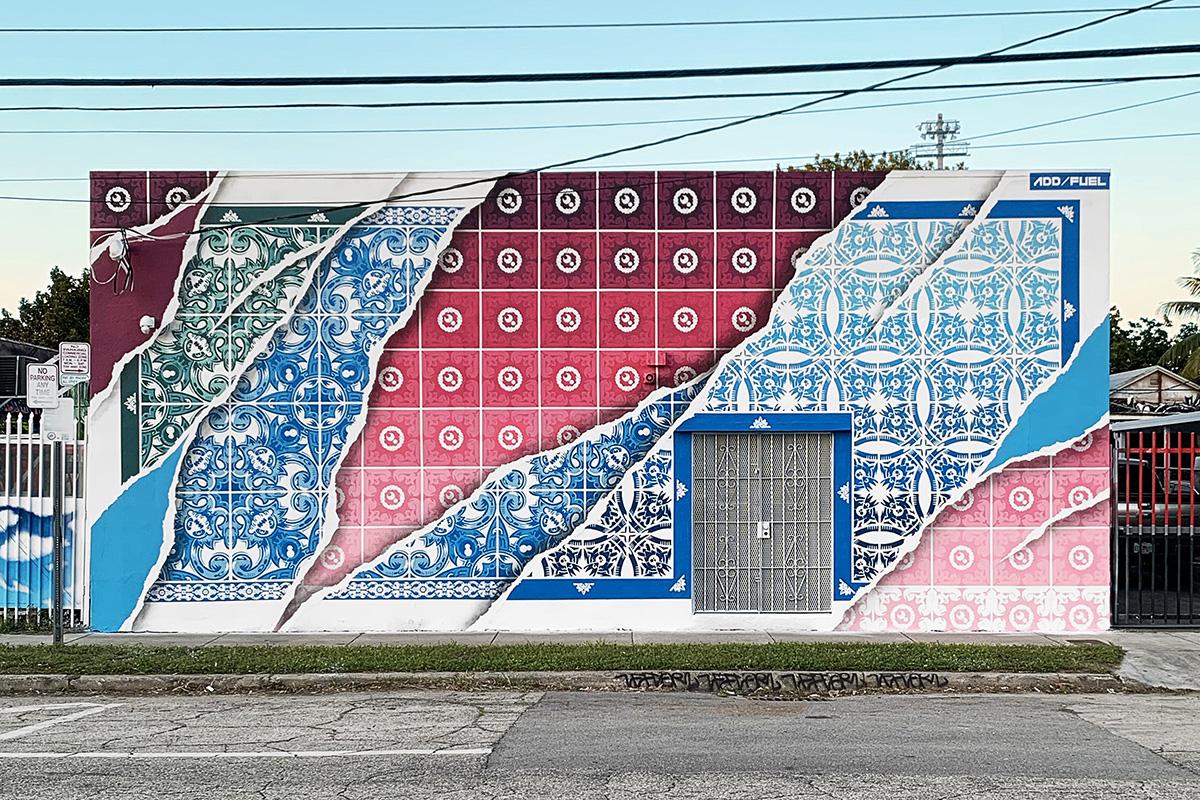 Add Fuel at Paris' "Urban Week" festival
On 14 September, the 9 th edition of the "Urban Week" launched in Paris, France. The annual street culture and street art festival takes place in the French capital's business district La Defense and invites artists, designers and sportsmen to express themselves through an array the of public ephemeral works.
This year, with sustainable development as a central theme for the festival, some 15 artists were invited to showcase live performances and installations on the forecourt, thus creating an accessible and inspiring outdoor exhibition for all to enjoy. Portuguese visual artist and illustrator Diogo Machado – also known as Add Fuel – was one of the invited artists. Raising to the occasion, he created the temporary artistic intervention 'DEEPSET OFFSET', which combines ancestral Portuguese culture with urban culture and modern artistic techniques, using a mix of 3D trompe l'oeil and freehand spray with stencils. On his Instagram account, Add Fuel wrote "Inspired by the architectural elements of La Défense, the accumulation of layers, tears of mosaic sheets and azulejo highlight this close link between the ancient and the modern. The chosen palette is a mix of the iconic blues, usually present in my work, with pink and purple tones which echo the colorimetry of this year's festival's main visuals, designed by my good friends and amazing artists Pichiavo. One might call it a mental collaboration." (20/09/2022).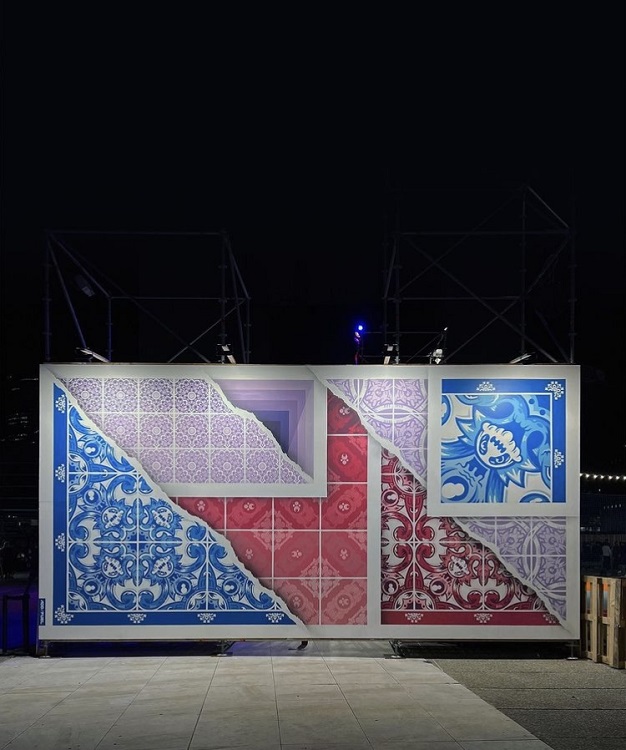 Last year already, Add Fuel gained attention with impressive murals in Wynwood, Miami.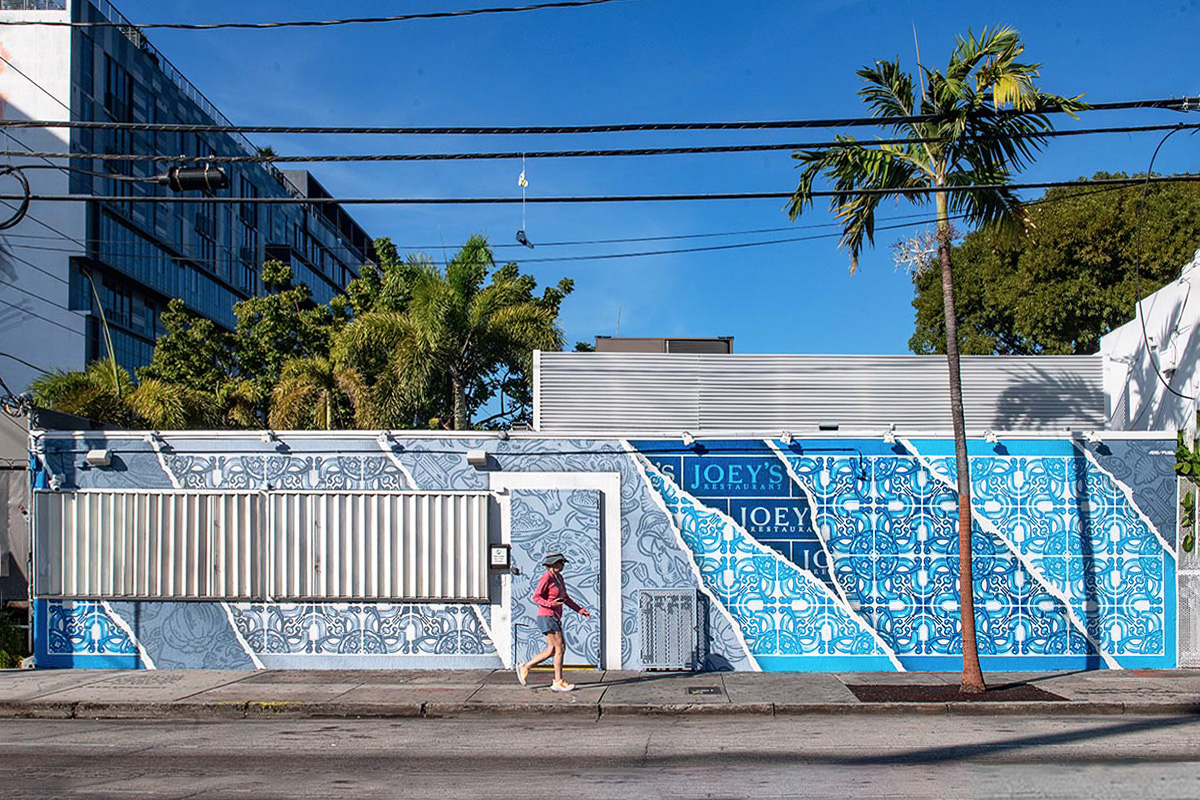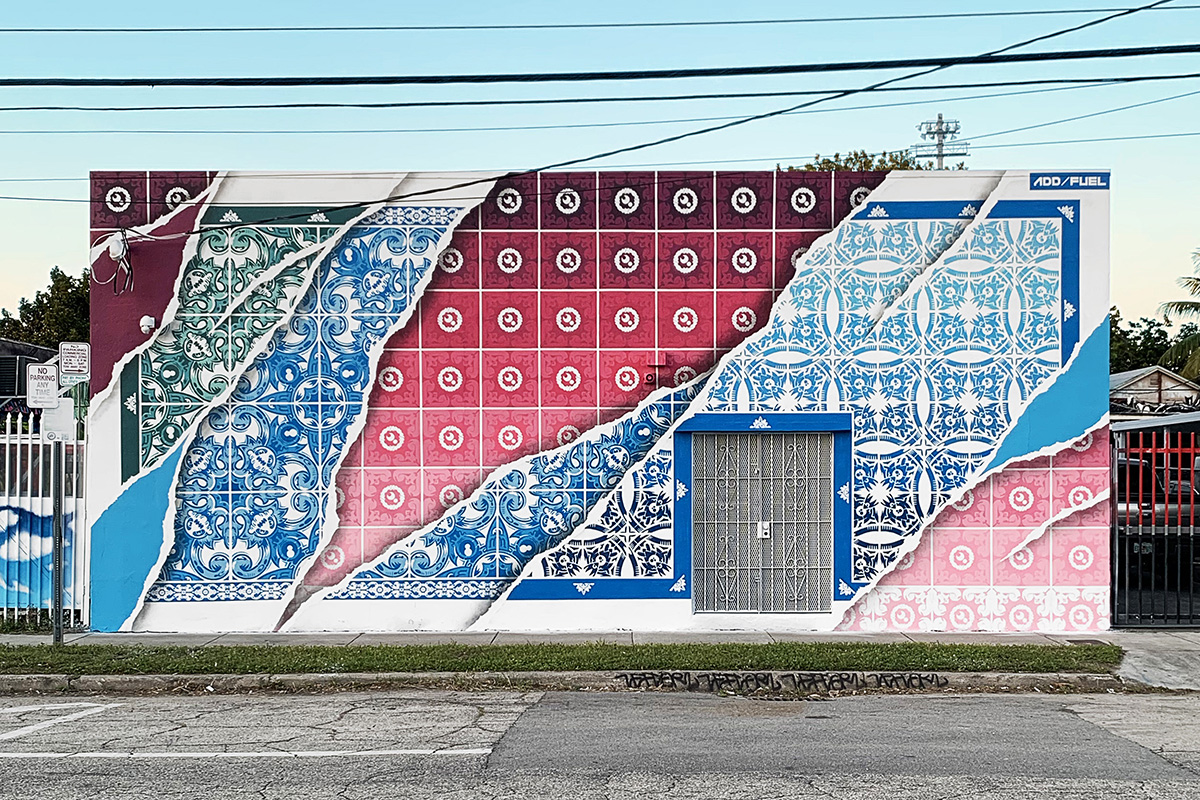 For more information about Add Fuel, go to https://www.eternitygallery.com/add-fuel or contact us miami@eternitygallery.com
⁠